敬请与我们联系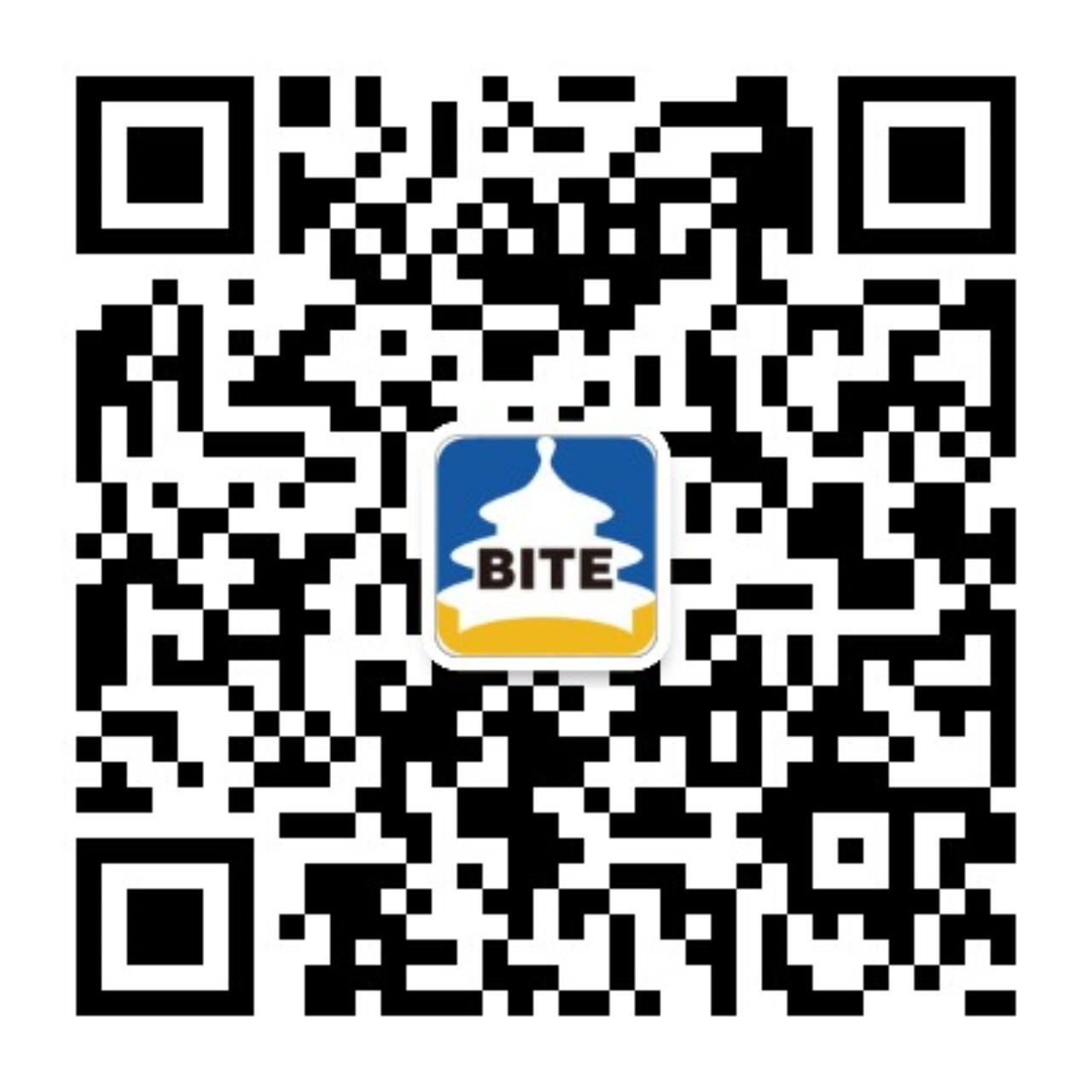 关注"国际旅游展会"公众微信号
National School of Development at Peking University Alumni Class Unveiling BITE 2017 Tourism Indust
Forum topic: Welcoming the Return of Life – Tourism Investment and Culture & Tourism Estate Operation
Forum time:14:00 – 17:30, June 17th (Saturday), 2017
Forum venue: Meeting Room E232AB, 2nd Floor, Beijing·China National Convention Center
Attendee: about 80 people
50 Alumni from National School of Development at Peking University
30 representatives from BITE 2017 exhibitors
Forum background:
The Beijing International Tourism Expo has been held successfully for 13 years since 2004. It has become an international exhibition with high professionalism, wide participation, strong impact and remarkable benefit. It is not only a significant trading and exchange platform for agencies and companies around the world, but also an acclaimed exposition for Chinese as well as overseas tourism industry. The 14th Beijing International Tourism Expo (BITE 2017) will be grandly held from June 16th to 18th in China National Convention Center (CNCC).
The BITE 2017 will continue upholding the commitment of emphasizing trading and actual effectiveness, and focus on expanding more tourism sections including Olympic Winter Game concept travel section, featured sport tourism section, healthcare tourism section, industry tourism section, etc. Furthermore, we will build and develop hotel and scenic exhibition sales as special products of BITE. These products would create more business opportunities for hotel as well as scenic exhibitors, and better serve the entire tourism industrial chain.
Forum purpose:
The BITE 2017 will hold several high-level forums related to tourism industry, and make it become the benchmark of the entire industry, and the event where the tourism industry gets the latest news.
With the progress of urbanization in China, the rapid growth period of real estate is over, and the layout of estate industry is changing rapidly. Meanwhile, the GDP per person in China is over 5000 dollars. Expenditures on intangible products such as culture, tourism and vacation have become the major trend. Tourism resort cities are upgrading from "sightseeing tourism" to "leisure vacation destinations". Tourism and entertainment estates that combine scientific planning, function composition, high value-added and high investment are entering an outbreak phrase. However, the transition from a property company to an operating company is full of difficulty. In the past few years, some forerunners have carried out the exploration of the operation of culture & tourism estate. This forum will invite professionals and experts in culture & tourism industry, and analyze from different angles including, but not limited to the economy development of tourism exhibition, RV campground industry trends and culture & tourism investment. These will provide exhibitors with pluralistic perspectives, analysis of key point of operation as well as solutions for new model, and thus promote a health development for the entire industry.
Forum features:
Authoritative: BITE is a professional, high-level exposition with strong influence and wide spread
Content: invite industry experts to share important information, launch new model, solve actual issues, push forward the development of the entire industry
Interestingness: closed small discussion with a coffee break
Attendee: based on National School of Development at Peking University Alumni Class with massive influence among social circle
Speech by Jing Liu, Vice president of National School of Development at Peking University
Host: Jin Yang, Double degree alumni, National School of Development at Peking University, class of 2008, Deputy Director of Asia Pacific of World Tourism Union
Forum agenda:
13:00 Check-in
13:30 Welcome speech by Forum moderator
13:35 Speech by Changyan Liu, Assistant Dean, Director of Alumni Department ofNational School of Development at Peking University
13:40 Speech by Jing Liu, Vice President of National School of Development at Peking University
13:45 Analysis and Development of Tourism Investment Market
(Fan Bai, Peking University Alumni, Deputy President of BTG and Member of the Standing Committee of BTG Party Committee, President of China Comfort Travel Group Co., Ltd., President of BTG Scenic Platform, President of BTG Finance Company, National School of Development at Peking University EMBA, Class of 2006)
14:05 Industry Research: Interpretation of Policies and Prospect of Culture & Tourism Industry (Peng Wu, Peking University Alumni)
14:25 Case Sharing: Tourism Promotion Platform – Investing Opportunities in Tourism Exhibition Industry (Long Du, National School of Development at Peking University, class of 2000, BITE organizer)
14:45Case Sharing from Leading Tourism Enterprise
Aranya – New Model of Culture & Tourism Combining with Community and Operation (Yin Ma, National School of Development at Peking University EMBA,Class of 2005)
15:15 Operating Model Sharing: Another Way of Survival of RV Campground (Li Li, National School of Development at Peking University EMBA, class of 2002)
15:35 Value Integration of Sport Industry and Culture & Tourism Industry (Jiandong Yi, Director of Sport Industry & Health Management Programme, National School of Development at Peking University)
16:00 Discussion: Future Development and Operation of Culture & Tourism EstateIndustry (discussion and Q&A section)
17:00 End of forum

Concurrent activities
同期活动